Department President
Pat Hennessy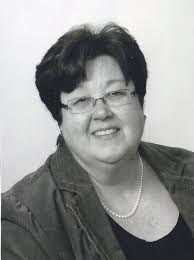 E-Mail: nyalapresident@gmail.com
American Legion Auxiliary
Biography of Department President
Pt Hennessy
Pat joined the American Legion Auxiliary in 1998 through the service of her husband Richard.  She also is eligible through her father, brother and her son who retired from the USMC after 20 years in 2010.
As a member of the Melvin Roads Unit #1231, Pat went full speed ahead chairing committees as well as serving in the various offices of the Unit.  At this time, she became a delegate to the Rensselaer County Committee and again demonstrated a willingness and desire to learn more by serving as an officer.
In 2011-2012 administrative year, Pat served as the 3rd District President and was appointed the Americanism Chairman.  She attended the Empire Girl State session teaching the citizens the importance of Americanism.  Pat was awarded the National Award for the best all-around Americanism program in the Eastern Division.
Pat also served as the Holiday Gift Chairman at the VA Stratton Hospital for 2 years, and attended the 1st class of the American Legion College held in Cobleskill.
For the 2013-2014 administration, Pat was appointed as the Junior Activities Chairman guiding the Juniors in conducting all of their programs as well as a very successful Mid-Winter Meeting.
Pat has also served most recently as the Department of Membership Chairman, VA and R Chairman, and Children and Youth Chairman.
In addition to the American Legion Auxiliary,  Pat has been a member of Salon #121 of the 8 & 40 in Albany; a 20 year member of Miller Hose Volunteer Fire Company Auxiliary until its closing as well as the Hudson Mohawk Volunteer Firefighters Association which encompasses a 13 county radius.
After a 38 year career, Pat retired from the NYS Office of General Services.  She has been married to her husband Richard since 1969, raised 3 children, Shawn, Scott and Kelly and now enjoys her 9 grandchildren.