Department 1st Vice President
Marie Mock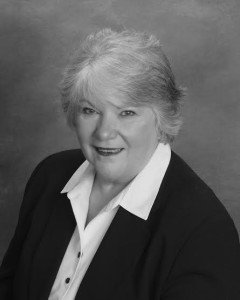 Email: nyalamembership@gmail.com
Biography of the Dept. 1st Vice President
Marie is eligible through the service of her husband Ned who served in the Navy during the Vietnam era.  He is a Legionnaire, and her daughter is an Auxiliary member. 
  She has been an active member of the Legnard-Curtin Unit #927 since its reorganization in 1994.  At the unit level she has held many committee positions and has served as Treasurer and President.  
  At the County level, she has served as Secretary and President as well as serving on several committees.
  At the Department level, she served as District Three Vice President and President twice and has been Education chairman, ALA College Dean, Americanism chairman and member of the College Credit Committee.  She has successfully completed the ALA leadership course and the  American Legion Extension course.  She is a Certified Leadership Instructor and attended the Hartford Mission Training conference.  
  Marie has been the VAVS representative to Stratton VA for the Third and Fourth districts since 2010 and is a member of 8 & 40 Salon #121 in Albany. She retired from South Colonie High School and currently works part time for A.C. Moore in Latham. 
  This year Marie is serving as Department First Vice President and Membership chairman.
Department 2nd Vice President
Linda Tome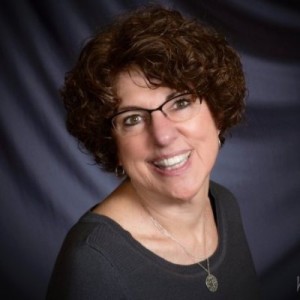 Email: nyalaVAandR@gmail.com
Biography of the Dept. 2nd Vice President
Linda is a 20-year member of the American Legion Auxiliary, having joined to honor the WWII Army service of her father Adrian Klaeysen and the Vietnam Era Marine Corps service of her brother Gary Klaeysen. She has chaired many committees at the Unit level, where she has served as Secretary, Vice President, and President. She is a certified Field Service/Home Service volunteer, as well as a volunteer at the Canandaigua VA Medical Center.
She was elected President of the Wayne County Committee in 2006-2007 and served two consecutive terms. She has chaired several committees at the County level, including Leadership, National Security, and Past Presidents Parley. As Membership Chairman, she led the County to 100% of its membership goal for two years. She is currently serving as County Treasurer.
Following a most successful term as Seventh District Vice President in 2012-2013, Linda was elected to the office of Seventh District President in 2013-2014. During that year, she also served the Department as National Security Chairman.
In 2005-2006, Linda was a member of the Ad Hoc Committee to consider an American Legion Auxiliary College for the Department of New York. She acted as Personal Page for Department President Joan Caccamo at the 2007 Department Convention. Linda was Empire Girls State Vice Chairman in 2007-2008 and Chairman in 2008-2009. In 2009-2010, she served as Department Community Service Chairman. As Field Service Chairman and Chairman of the Department President's Project in 2010-2011, she coordinated a Field Service Orientation program at the MidWinter Conference, enrolling over 100 members as new Field Service Workers, and worked to raise over $75,000 for homeless veterans. She was an instructor at the 2011 session of the American Legion Auxiliary College of New York and Dean of the College in 2011-2012 and again in 2014-2015. Linda's leadership has been recognized by the National Organization as well; she received the Unit Leadership Training Recognition Certificate in 2011.
Linda retired from Kodak/ITT with over 30 years of Human Resources experience. Almost immediately, she was recruited to assist in establishing a non-medical/homemaker service business, which she now manages. Active in her community, she has worked on and chaired the Palmyra Canaltown Days Committee. She served on the Palmyra-Macedon School Board, with one term as Vice President.
 Department 3rd Vice President
Mary Farley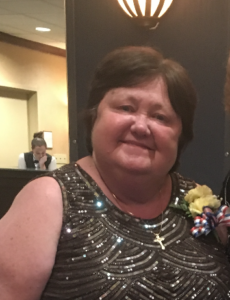 Email: nyalachildrenandyouth@gmail.com
Biography of the Dept. 3rd Vice President
Mary has been a very active member of Woodhaven Unit #118. At the unit level, she has taken a leadership role, chairing or co-chairing all major committees.She was determined to keep her small but mighty unit open and active after many losses. Because of her endurance, Woodhaven Unit #118 is one of the most active in Queens County. She oversaw the implementation of Flag Day programs in her neighborhood, and helped to educate students from Nursery to 8th Grade
in understanding the importance and meaning of the American Flag. Mary even won a National Award for her Flag Day and Patriotism Programs she started in her community. She was honored by New York State Assemblyman Mike Miller as a "Woman of Distinction" for her work on behalf of the American Legion Auxiliary in Woodhaven.
Mary was elected President of the Queens County Committee is 2003-2004.She has chaired several committees at the County level, including Children and Youth, Americanism, Poppy/Poppy Poster, and Warriors Family Assistance. Mary is currently serving as County Secretary.
She completed a very successful term at lOth District Vice President in 2012-2013. Mary was elected as lOth District President for the 2013-2014 year, when she served as Department Historian. She earned the Eastern Division National Award for Best Written History that year.
Mary has also served as Department Public Relations Chairman in 2015-2016, and is currently serving as Department AEF Chairman. She has been the 10th District Empire Girls State Orientation Leader since its inception. In 2016, she won the Kathryn 0. Johnson Award at the Department Convention for the best overall Empire Girls State Orientation Program. Mary has also volunteered at EGS as the Apparel and Merchandise Coordinator for the last 3 years.
Mary worked at the Curtis, Mallet-Provost, Colt and Mosie law firm in New York City for 20 years as a Financial Systems Manager, overseeing all aspects of the accounting and billing systems. After she retired, she volunteered at St. Thomas Apostle School and went on to become a Teacher's Assistant for Nursery through Kindergarten students, as well as the computer teacher for grades Nursery to Grade 7.
Mary has been married to her husband Dennis for 36 years and has 2 daughters, Jennifer and Meghan, who are both American Legion Auxiliary members and ALA Girls State alumna, and a Granddoggie named Pugsly.